2022 Archive
Variety Raffle Winners
Congratulations to Variety Raffle Winners: Joe B, Tom Campbell, and Jim Wilkinson! You should receive an email or phone call shortly about claiming your prize.

We'd like to thank all of you for all the support you've given the Variety Telethon! Through your efforts, the telethon was able to raise $906,060 to benefit Oishei Children's Hospital and other local charities that benefit children with disabilities.
Variety Raffle


Variety Kids Telethon's Union Hour is holding a raffle to help support Oishei Children's Hospital!

If you choose to donate by buying a ticket, you will be in the running to win one of the following:
Grand Prize: 2 Tickets to a 2022 Buffalo Bills Home Game in a Luxury Suite
2nd Prize: Your choice of:
An Autographed Electric Guitar signed by the Goo Goo Dolls
OR
2 Premium seats to the Goo Goo Dolls Concert at the Key Bank Center on September 24, 2022.
3rd Prize: Choice not picked from the second prize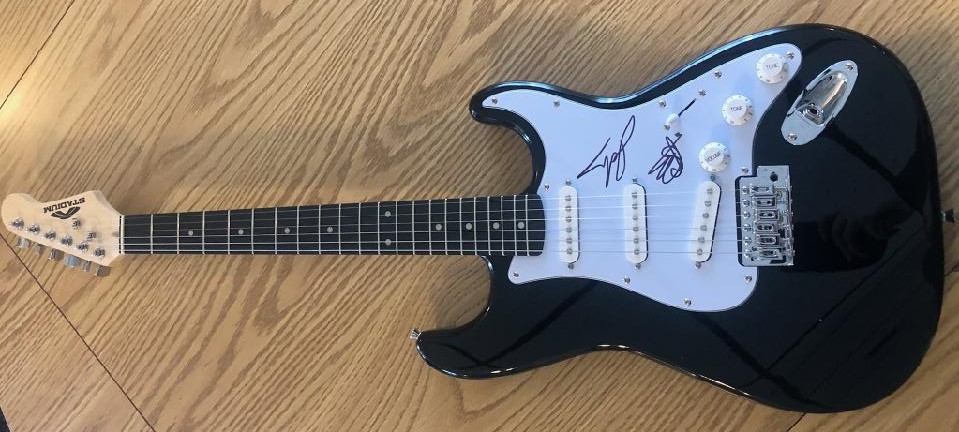 All winners will be announced during Union Hour at the Variety Club on Sunday March 6th, 1:00 pm - 2:00 pm. Winners need not be present.
Tickets cost $5 for 1, $10 for 3, or $20 for 7, and can be purchased at the Union Hall (35 Tyrol Drive, Cheektowaga, NY 14227) or from Business Agent and Variety Union Chairman Tony Vaccaro by phone at (716) 238-5952, or email tvaccaro264@yahoo.com.
James R Hoffa Memorial Scholarship
The James R. Hoffa Memorial Scholarship is open, and accepting applications from dependents of Teamster members (including GCC, BLET, and BMWED). Applications are due March 1, 2022. For all information visit their website: http://www.jrhmsf.org/
General Membership Meetings 2022
The following are the dates for the 2022 General Membership Meetings. All meetings are to be held the first Tueday of the month at 7:00 pm at the Union Hall.
January 4, 2022 Note: 1st reading of proposed changes to Local By-Laws
February 1, 2022 Note: 2nd reading of proposed changes to Local By-Laws
March 1, 2022 Note: 3rd reading & vote on proposed changes to Local By-Law
April 5, 2022
May 3, 2022 Note: Vote will be taken for summer break to cancel June, July and August meetings
June 7, 2022 (Pending Vote)
July 5, 2022 (Pending Vote)
August 2, 2022 (Pending Vote)
September 6, 2022
October 4, 2022
November 1, 2022
December 6, 2022
Have a happy and safe holiday season, and we look forward to seeing you next year!
Page Last Updated: Jan 10, 2023 (05:59:00)