2020
James R. Hoffa Scholarship 202021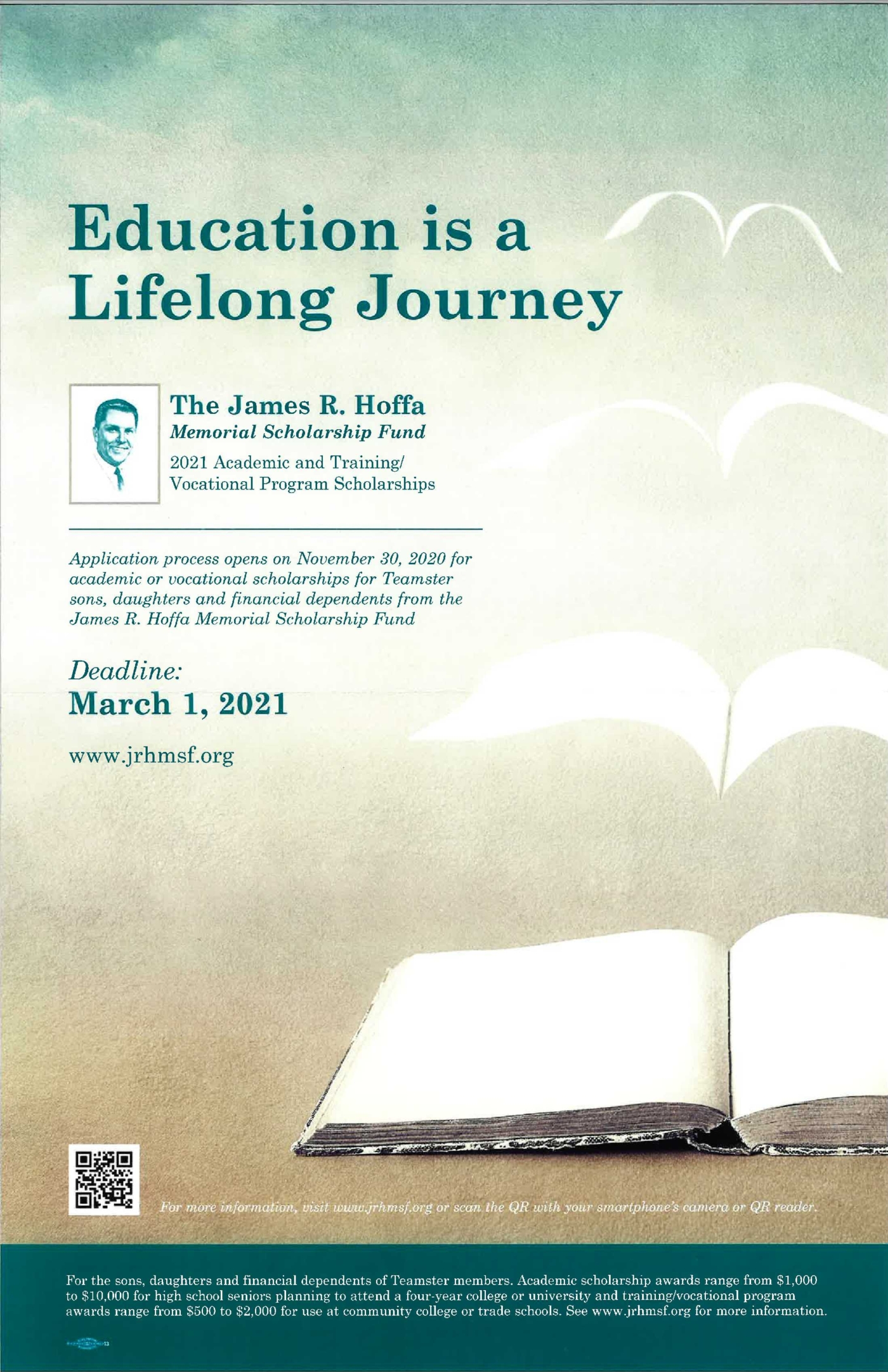 The James R. Hoffa Memorial Scholarship Fund will be accepting applications for their 2021 scholarship starting November 30, 2020.  The deadline for applications will be March 1, 2021.  All information regarding this scholarship can be found here.

OCTOBER GENERAL MEMBERSHIP MEETING CANCELLED
Due to the continued restrictions for COVID-19 prevention, we will not be holding a general membership meeting tonight, October 6th.
We will keep you posted on meetings going forward, as rules and regulations change.
Teamster 264 Member Saves Life after Motorcycle Accident
June 10, 2020

Erie County Deputy Chris Imhof was traveling home from work along Rte 5 when he came across an accident involving an overturned motorcycle. Imhof pulled over and immediately used his training as a combat medic to administer the first aid that likely saved the victim's life. The motorcyclist, after hours in surgery, is now in recovery and expected to be ok.
See the full article from channel 7 here.
Here at Teamsters 264, we would like to thank Deputy Imhof for his dedication and commitment to the community.
MAY MEETINGS CANCELED
Due to the executive order from our Governor, meetings scheduled for May 5th and May 6th are canceled. We will notify you with a schedule when we are permitted to resume.
COVID-19 Worker Benefits Guidebook
To all our Teamsters members, attached you will find a worker benefits guidebook from WNYCOSH. This document explains the different benefits that may be available to you and the qualifications for each.
We hope you all remain safe and healthy during this outbreak.
Download:

Covid Benefits Book.pdf
APRIL GENERAL MEMBERSHIP MEETINGS CANCELLED
Due to the policies enacted to mitigate the spread of COVID-19. We will be canceling the General Membership meeting scheduled for Tuesday, April 7 and the Sheriff's meeting scheduled for Wednesday, April 1.

Page Last Updated: Jul 09, 2021 (12:23:00)