2018 Archives
Reminder: Date Change for November General Membership Meeting
This is a reminder to all Teamsters Local #264 members that the General Membership Meeting for November has been rescheduled for Tuesday, November 13, 2018 at 7pm.  It has been moved due to Election day Tuesday, November 6th. Please remember to get out and Vote on Tuesday.

SUBSTITUTE SCHOOL BUS DRIVERS & ATTENDANTS

Lake Shore Central School District is currently accepting applications for Substitute Bus Drivers and Attendants. Drivers must be 21 years of age, have a clean driving record, and be able to meet NYS certification requirements.
Attendants must be 18 years of age, and be able to meet NYS certification requirements. Training available.
$16.50/hr. for Drivers, $10.50/hr. for Attendants
Contact 926-2240 for information or apply at 8710 N. Main Street, Angola, NY 14006.
CONGRATULATIONS
Congratulations to Cory Galbo from Erie Logistics. Cory, pictured here with Busness Agent Darrin Ziemba was one of the winners of the Labor in the Community Fundraising Raffle to benefit the Variety Kids Telethon taking home a guitar signed by the Goo Goo Dolls.
Local 264 was proud to once again participate in Labor Hour at the Telethon helping to raise $50,534.05 from various Unions.
Our many thanks to all who participated or donated to this worthy cause.
James R. Hoffa Scholarship Recipient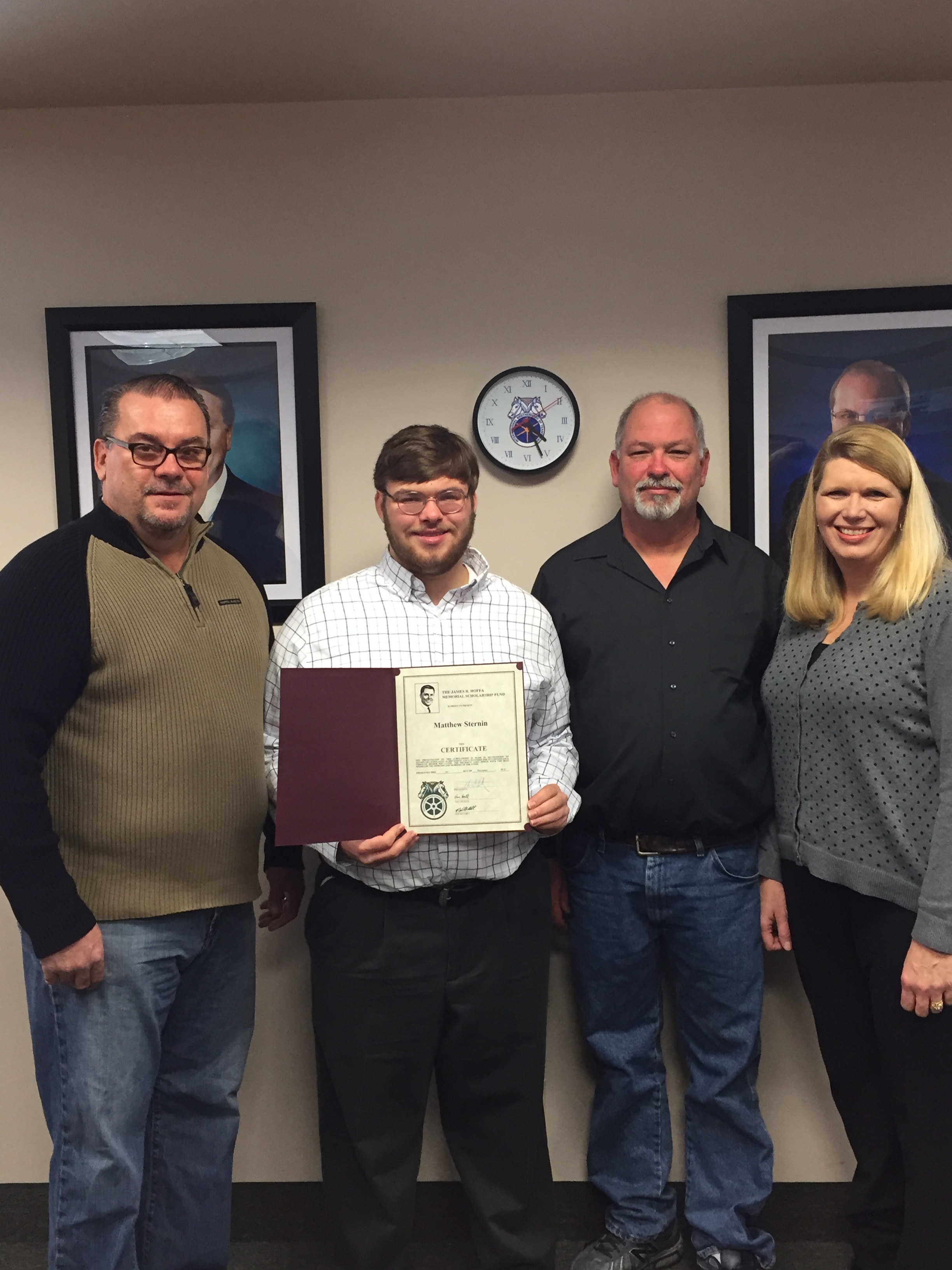 Congratulations to Matthew Sternin as he becomes one of the most recent recipients of the James R. Hoffa Scholarship Award. Matthew will receive $10,000 toward his studies at Mercy Hurst College in Erie, Pa. Matthew will major in Intelligence Studies which he plans to parlay into a career in Law Enforcement.
Local 264 Secretary-Treasurer Bob Bonilla presented the award to Matthew, his Mom Linda and his Dad Paul, a longtime member who works as a Driver at Erie Logistics.
Please join us in congratulating Matthew for this lofty achievement and wishing him well in his studies.
Great job Matt!
Page Last Updated: Sep 04, 2019 (07:09:00)