2021 Archive
IBT 264 on Jimmy Fallon
During Tom Morello and Grandson's performance of Hold the Line on Jimmy Fallon, Grandson pays homages to workers on strike across the country including Local #264's Dairy Workers at Saputo!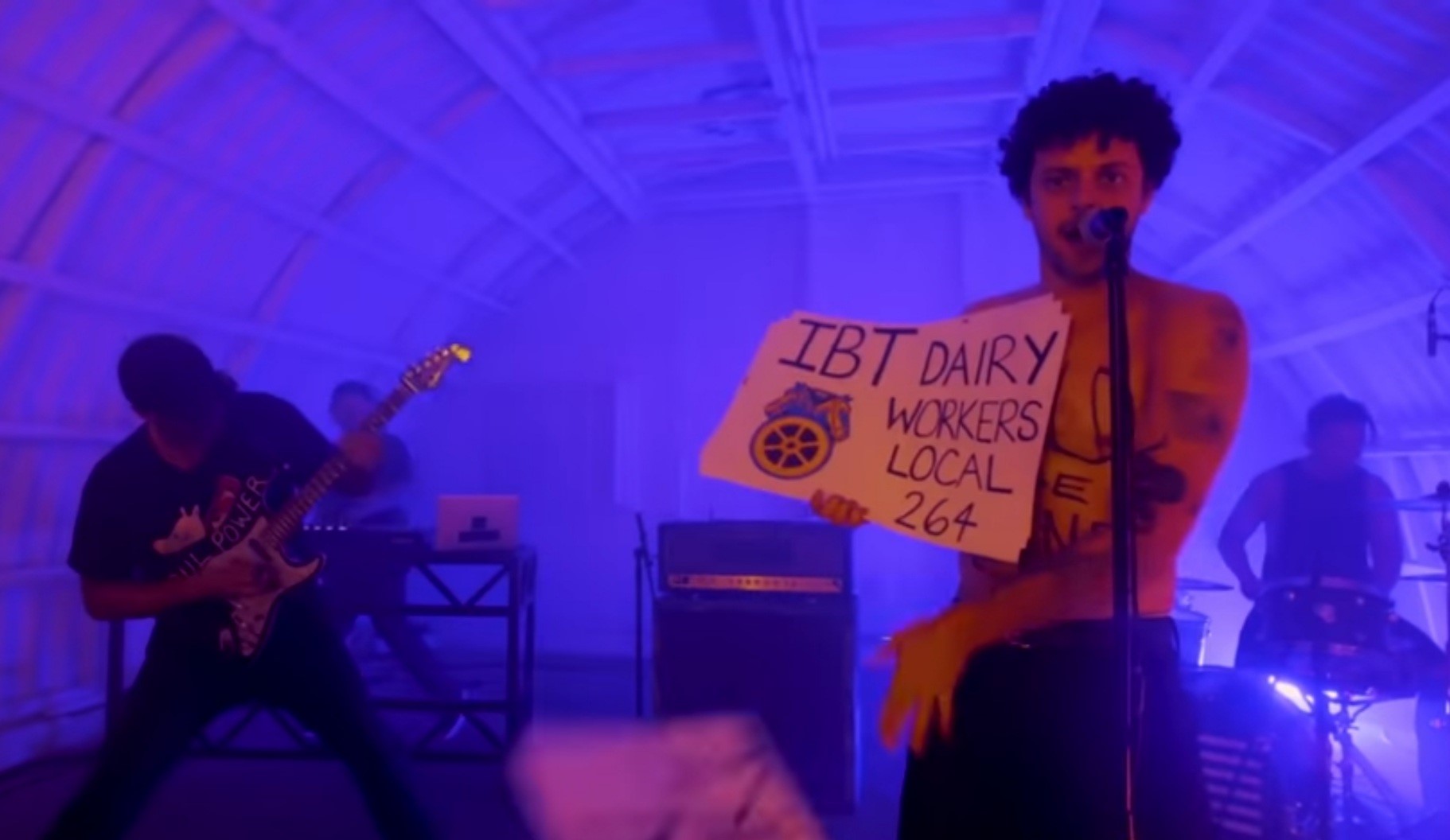 Check out the full performance below:
Saputo Update
See a comment from Saputo member Dustin Davis regarding our new agreement below:
Bone Marrow Donors
Teamsters #264 Member, UPS Driver, and Alternate Steward, Shawn Anastasia, will soon need a bone marrow transplant to aid in his fight against cancer. He and his transplant team, like many others across the country, will turn to the national bone marrow registry to find the best match for him. If you are interested in helping Shawn, or anyone in need of a donor, we ask that you consider joining the registry. Directions to sign up are laid out on the Be The Match website, which can be accessed through the link above.
We thank you for your consideration and assistance in saving the lives of our brothers and sisters across the nation.
Saputo On Strike
After today's vote, the membership has rejected the Company's Last Best and Final Offer and will begin to strike Tomorrow, November 3rd, at 12 noon.

We Stand With CWA
Teamsters Local #264 stands in support of our brothers and sisters at the CWA who are currently on Strike at Mercy Hospital, Kenmore Mercy Hospital, and St. Joe's Hospital. These front line heroes have worked tireless through this pandemic and deserve the necessary support and staffing required to continue serving our community with the kind of attention and care their patients require.
Niagara Falls Coachline Agreements Pass
We are pleased to announce that Tentative Agreements for both the Drivers and Montior/Aides have been ratified by the membership. Please see out posting below regarding this update!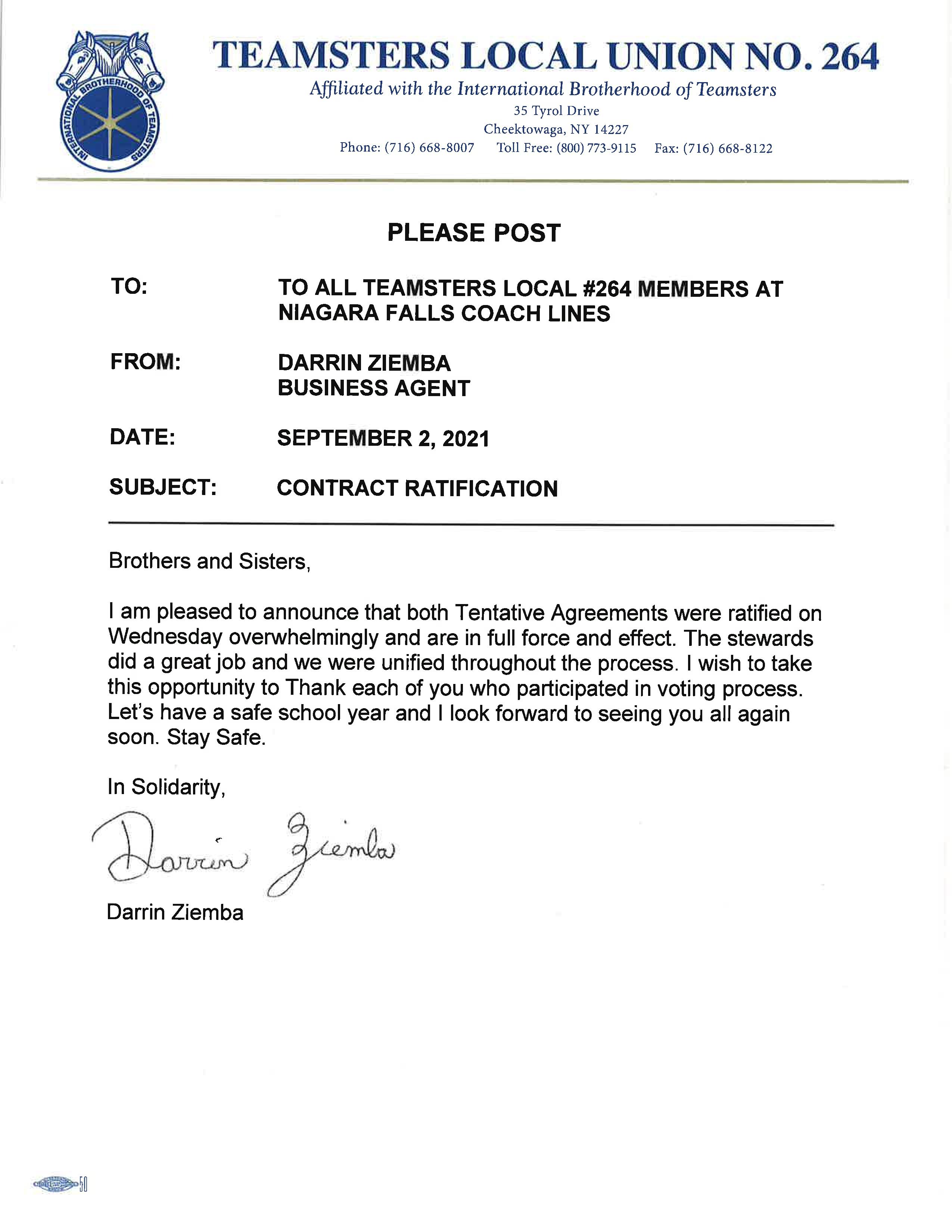 General Membership Meeting
Please be advised there is an in person general membership meeting Tuesday September 7th at 7pm. We look forward to seeing you all then.

Scholarship Golf Tournament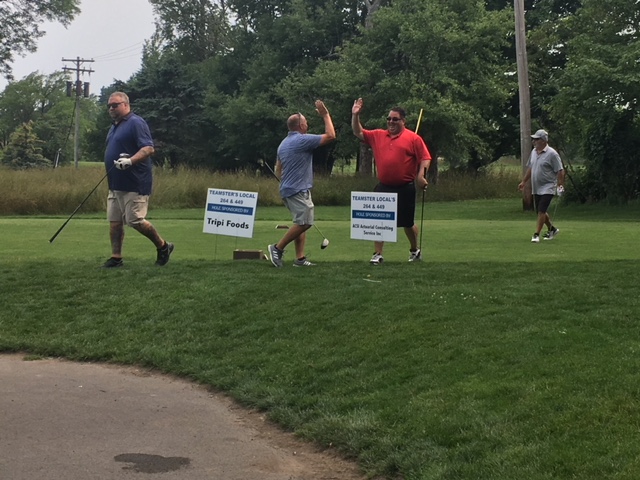 Teamsters Locals #264 and #449 would like to thank you for another successful Charity Golf Outing! All proceeds raised will go to the Teamsters Scholarship Fund.
Check out the photo gallery so see more photos from that day!
May General Membership Meeting
There will be a General Membership Meeting Tuesday May 4th at 7pm. Because of COVID restriction, you must RSVP to Vicki at (716)668-8007 ext 110 to reserve your place.
Variety Kids Telethon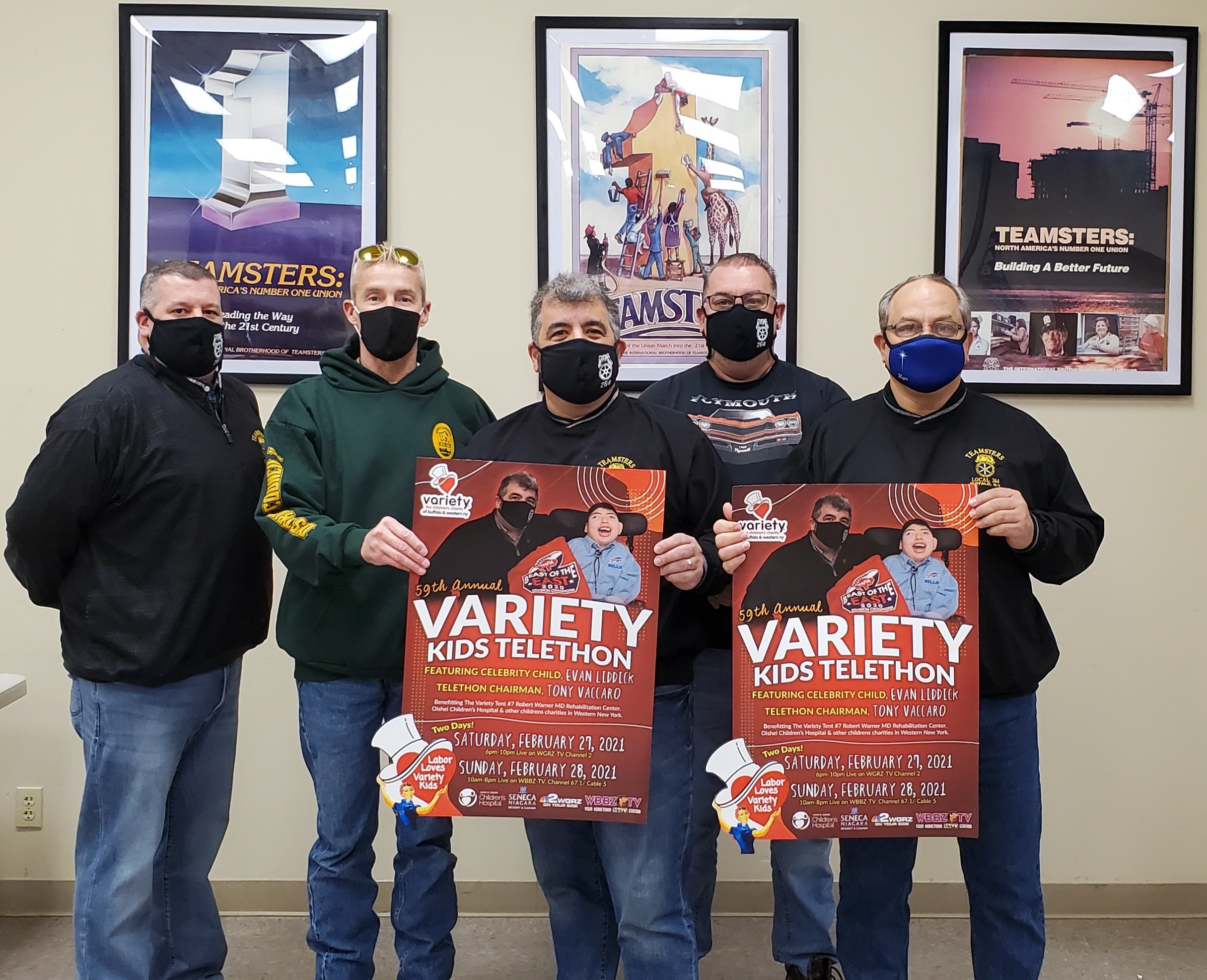 Teamsters Local #264 is a proud supporter of Variety Kid's Telethon.
Join our Business Agent and Variety Chairman Tony Vaccaro along with Celebrity Child, Evan Liddick for the 59th Annual Variety Kids Telethon on Saturday February 27 (6pm -10pm on Channel 2) and Sunday February 28 (10 am – 8 pm on Channel 67.1/Cable 5.)
Evan is the Grandson of our Member, Carrie Preston who works at Lake Shore Central School as a Bus Driver.
Money raised will benefit the Variety Tent # 7 Robert Warner MD Rehabilitation Center, Oishei Children's Hospital & Other children's Charities throughout Western New York.
Page Last Updated: May 09, 2022 (08:55:00)