2016 Archives
NO SHAVE NOVEMBER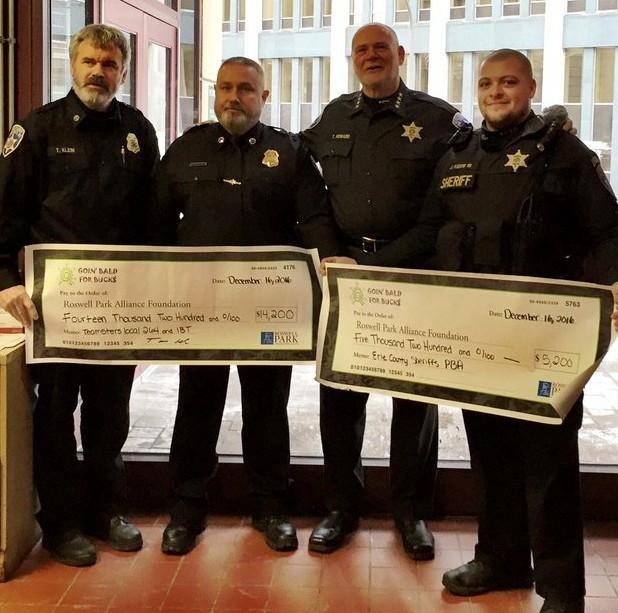 Teamster Deputies employed at the Erie County Holding Center and members of the Road Patrol teamed-up with the Erie County Sheriff's Department to raise money for No Shave November to benefit Roswell Park Cancer Institute.
During the month of November, employees were allowed to grow mustaches and beards in exchange for a $25 donation to the cause. The Teamster represented Deputies raised $7,100 with an anticipated match from our International, while the Road Patrol raised $5,200.
Pictured above from left to right are;
Deputy & Business Agent Tom Klein, Teamsters Local 264 Vice-President & Business Agent John Randolph, Sheriff Tim Howard and an unidentified member of the Road Patrol.
Great work gentlemen.
James R.Hoffa Scholorship Recipients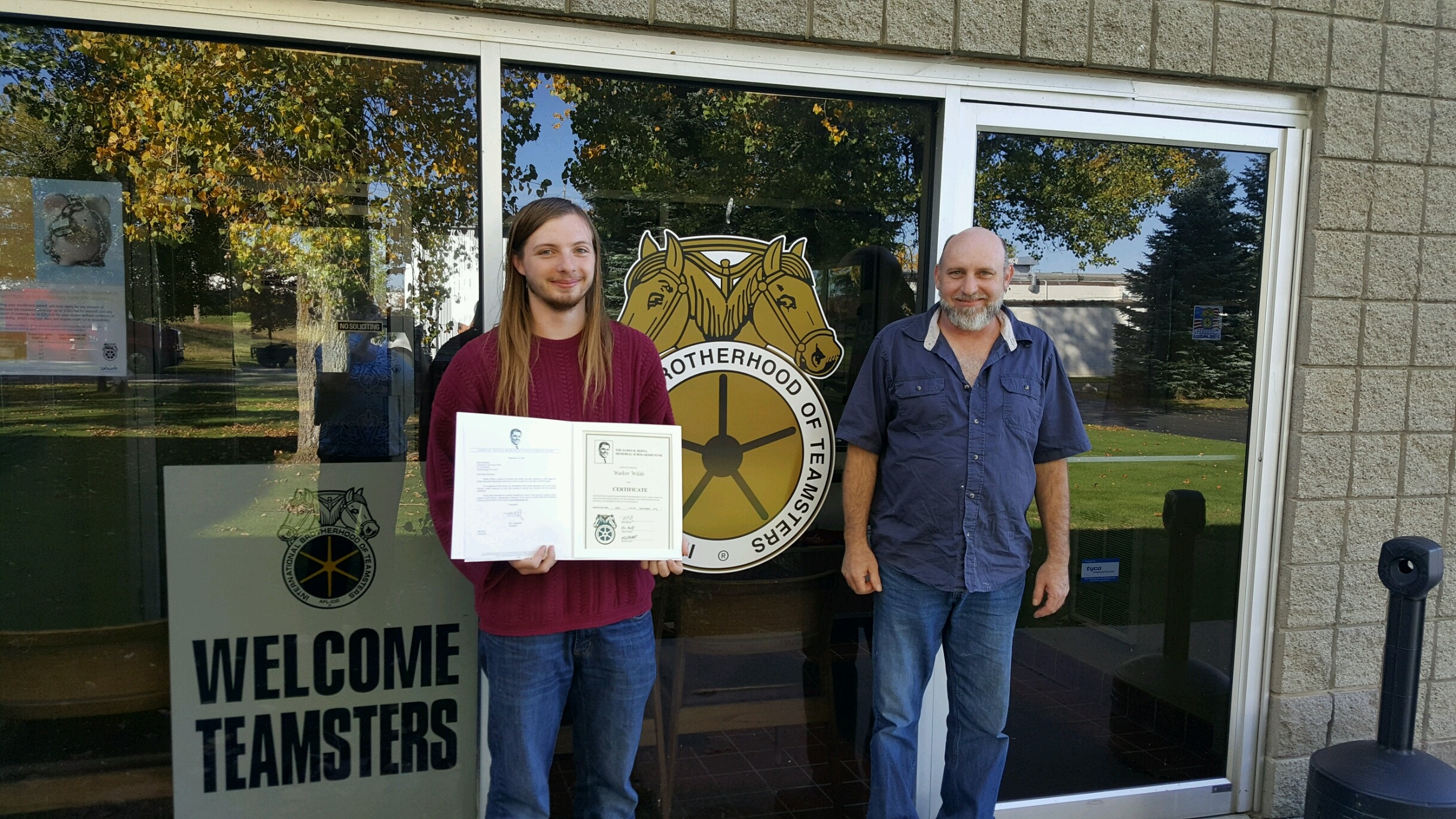 We are proud to announce that the James R. Hoffa Scholarship Fund has awarded $1,000 scholarships to two of our Members children.
Pictured above is 25 year Erie Logistics Warehouseman Paul Wilde with his son Walter who is currently majoring in Mathematics at Buffalo State College.
Cayley Brege, daughter of long-time Driver at Bunzl was also awarded a $1,000 scholarship.
We congratulate them both and wish them all the best in their studies.
A Labor Day Message from Teamsters General President James P. Hoffa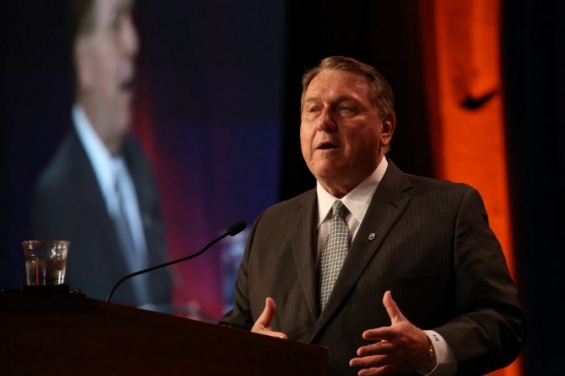 Labor Day is a time for reflection; a day to remember that working people tell the true story of America. They are the mirror that shows how we live and whether we live up to our founding ideals. It is my profound hope that a revitalized labor movement will once again empower working people to drive their own destinies and create a more equally prosperous America.
The American labor movement is responsible for many things we take for granted—the weekend, the 40-hour work week and anti-child labor laws to name a few. Today, our movement is reinvigorated and working for other profoundly important things: securing wages and benefits that working families deserve, the continued existence of the middle class, and respect and dignity for all working people. I'm proud that the Teamsters Union is at the forefront of this effort.
But make no mistake, working families are being attacked and scapegoated like never before. Public employees are being blamed for bad economies. Pensions and health care benefits are demonized as excessive perks of the past while the richest among us enjoy tax rates that are some of the lowest in our nation's history.
Corporate-backed politicians have mounted the most vicious anti-union attacks in memory. Government workers are being stripped of their collective bargaining rights. Right-to-work-for-less bills to destroy unions are becoming law in many states. And if Donald Trump is elected president, he has promised a federal right-to-work law.
The labor movement, and the Teamsters Union in particular, is alive and well and is still forcing change. Labor is behind the movement to stop bad trade deals like the Trans-Pacific Partnership (TPP)—something the Teamsters Union has been warning against for years. Labor is also behind the effort to protect the retirement security of Americans who worked hard their entire lives in order to retire comfortably. Labor is behind the push to improve our nation's infrastructure.
An elite few may have the money, but we have the boots on the ground. I urge you to fight back by getting involved. You can make a difference by talking to workers in organizing drives; attending rallies; urging politicians to support issues such as fair trade; voting for pro-labor candidates; and by becoming a member of DRIVE, our powerful political action committee. Be proud of our legacy, and tell others what it means to be in a union—solidarity, democracy and respect.
For far too many people, Labor Day is seen simply as a day of rest. On this Labor Day, I ask all members to become informed and engaged on the issues that affect us.
In Solidarity,
Jim Hoffa
David's Hates Brides
Teamsters Local #264 and community group leaders demonstrated in Solidarity outside David's Bridal, Blasdell NY, in support of our Brothers and Sisters at US Foods. These demonstrations nationwide are in conjuction with nationwide actions supported by our International Union. David's Bridal and US Foods share the same financial backers. These demonstrations will continue, any member who is able to assist please contact Darrin Ziemba at (716)668-8007 x120.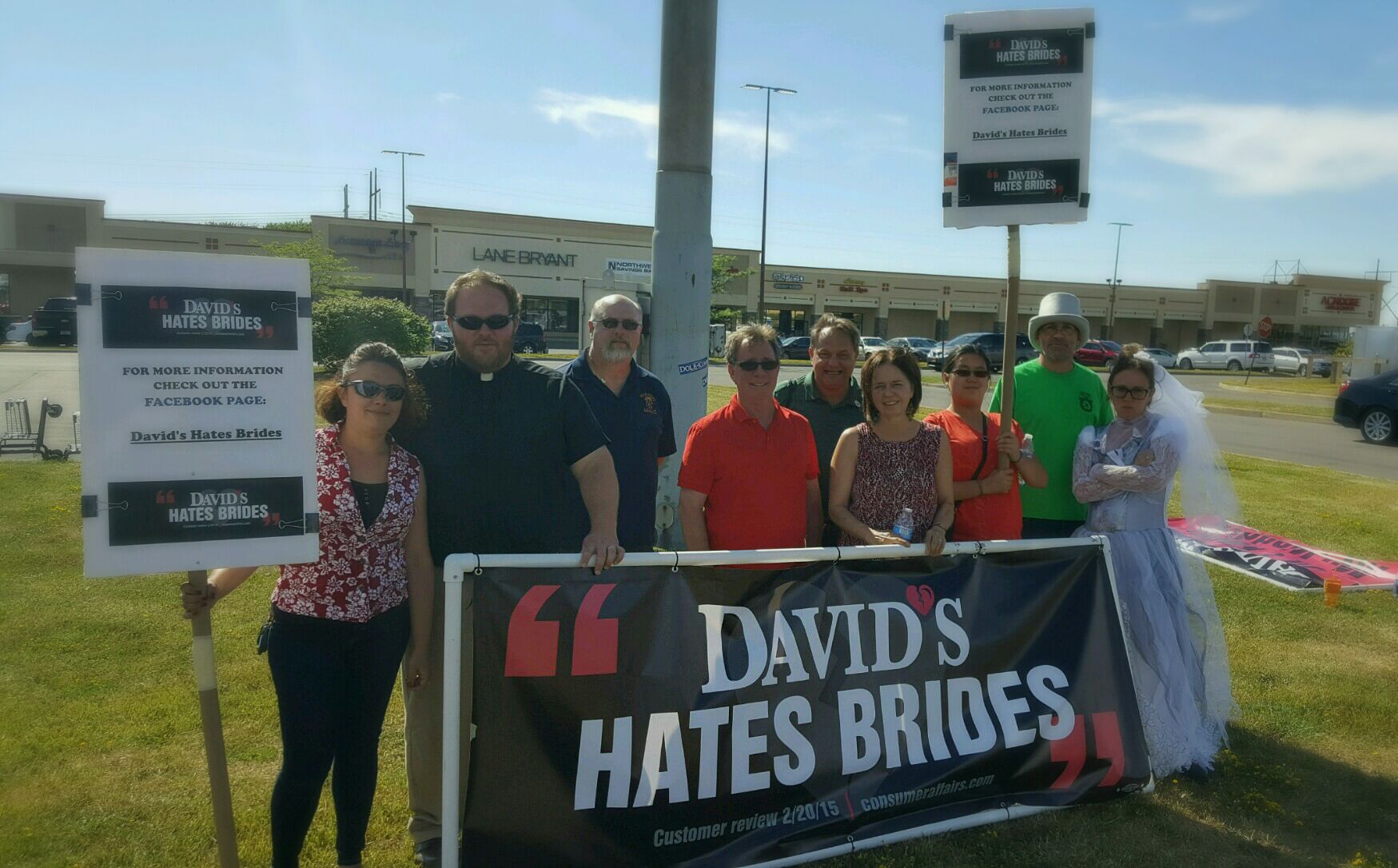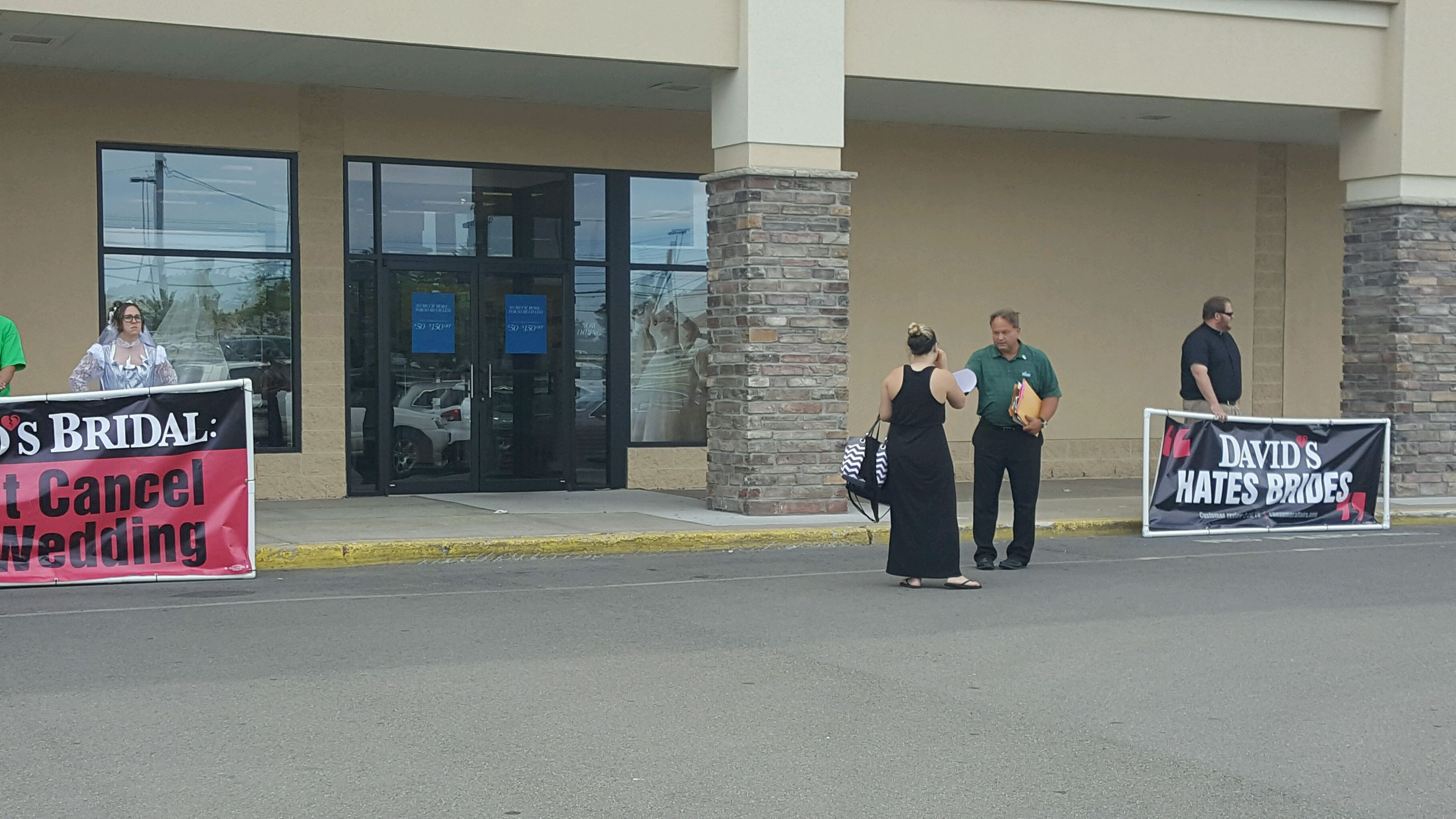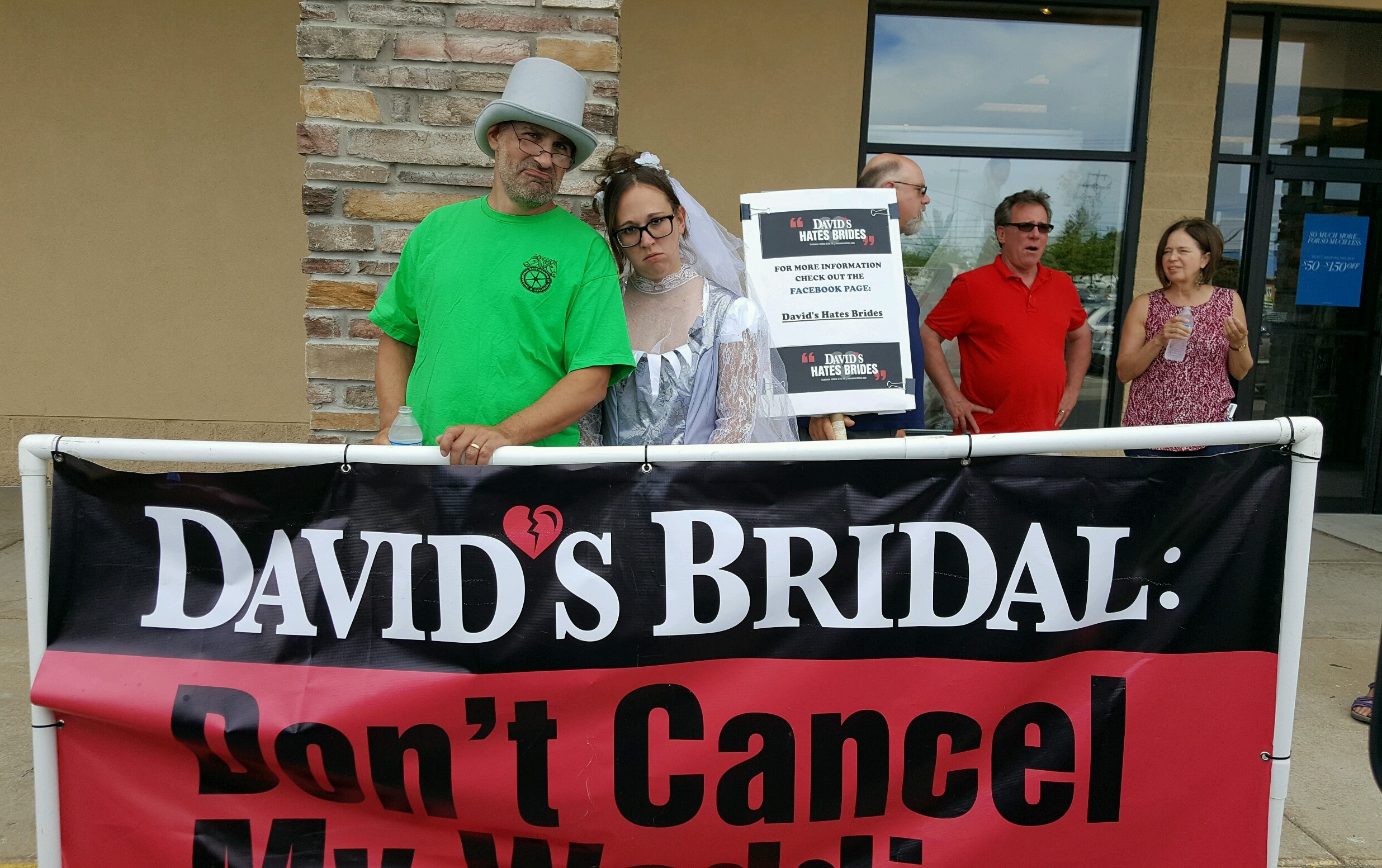 Minneapolis Strike of 1934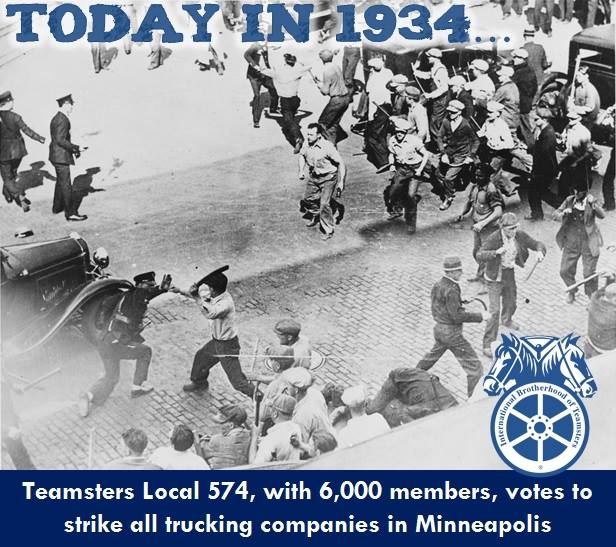 This Day in Teamster History: 82 years ago today, Minneapolis Teamsters voted to strike all trucking companies in the city, setting off the 1934 Teamster strike that brought all trucking to a standstill and nearly shut down the entire city. The victorious general strike led to the rise of the Teamsters as a major force in the labor movement, marking a major shift in industrial relations and opening the door to widespread organizing:
Congratulations to Tom Schaefer for Completing the Boston Marathon 2016
Teamsters Local 264 Leadership would like to Congratulate one of our members from Tops Markets (Warehouse) who qualified and competed in the Boston Marathon this year. Tom Schaefer a long time Teamster member of our Local and Local 558 finished the 26 mile course with a completion time of 4 hours 26 minutes and 36 seconds. Teamster endurance and stamina are exhibited in Brother Schaefer and we are proud of his efforts.
Teamsters Local 264 Delivers Water to Flint, MI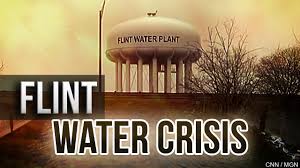 Click Image to get actual story
FLINT (WJRT) - (03/13/16) - Members of a New York union drove 7 hours this morning - coming to help people in Flint living with the water emergency.
"Being from Buffalo we've survived mega feet of snowstorms and lost power but I can't imagine going without water for this long. It's horrendous," said John Mudie, president of Buffalo Central Labor Council.
Members of Buffalo Central Labor Union arrived on Flint's East Side with more than 20 tons of water Sunday morning. Together with members from Greater Flint AFL-CIO, they loaded up anyone who came by.
"Makes it seem like there's still hope. And them coming this far to do this is a sign that people still want to help one another," said Sam Muma, president of Greater Flint AFL-CIO.
Mudie says it was a no-brainer to come help Flint as soon as they heard what was going on. He says hearing peoples' stories of dealing with the crisis first hand, has been touching.
"I sense a little bit of anger, frustration. I mean this is a travesty. It's 2016 and we've got to go month and months and months without water," said Mudie.
Karl Johnson is a new father who lives on the city's East Side.
"We need all the help we can get. I mean people are getting sick and they need the water," he said.
Johnson came to get water for his 7-month-old boy, who bathes in the water too.
"It's hard to do that because you've got to make sure it's warm enough for him. You've got to make sure the water's pure for him. Because if it's not then he's going to get sick," said Johnson.
Stories like his, and the dozens of others who came by for water, make the 7 hour drive and hard work worth it for Mudie and the other union members from Buffalo.
"When you see the looks on the peoples' faces, the gratitude that they extend to us, absolutely, absolutely, it's been great. Flint's a lot like Buffalo it's a working class city. People appreciate the efforts that people put into labor, so yeah we've got quite a bit of thanks," said Mudie.
The union from Buffalo also raised more than 5 thousand dollars in cash for people in Flint, which was donated to the United Way.
A group from Danville, Virginia was holding a water giveaway at West Court Street Church of God at 2920 West Court Street in Flint on Sunday. It began at 1 p.m.
Labor For Flint
Teamsters Local #264 will collecting water to help the residents of Flint, MI. If you would like to make a contribution please contact Darrin at (716)668-8007 x120.
Page Last Updated: May 14, 2019 (11:50:00)