2020 Teamsters Local #264 Executive Board
President: Brian Dickman
Vice President: John Randolph
Secretary-Treasurer: Bob Bonilla
Recording Secretary: Darrin Ziemba
Trustees: Marc Scarpace
Danny Conyers
Tom Nasca
| | |
| --- | --- |
| What's New at Teamsters 264 | |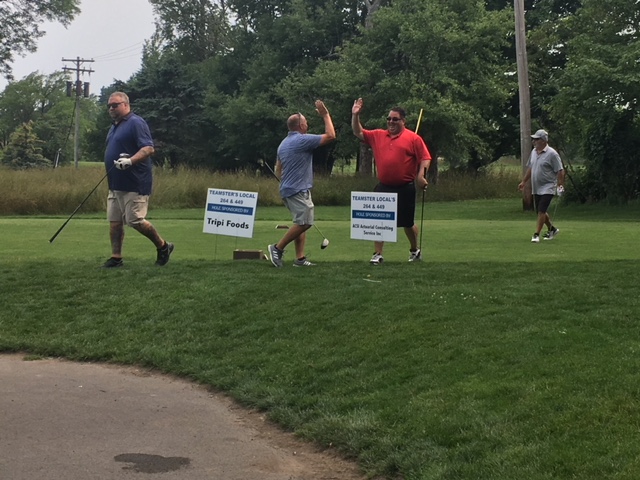 Teamsters Locals #264 and #449 would like to thank you for another successful Charity Golf Outing! All proceeds raised will go to the Teamsters Scholarship Fund.
Check out the photo gallery so see more photos from that day!
Teamsters members are getting back to work as the pandemic winds down! Check out this Article from the Buffalo News dsicussing the reopening of many businesses and parking lots at the Buffalo Airport.
There will be a General Membership Meeting Tuesday May 4th at 7pm. Because of COVID restriction, you must RSVP to Vicki at (716)668-8007 ext 110 to reserve your place.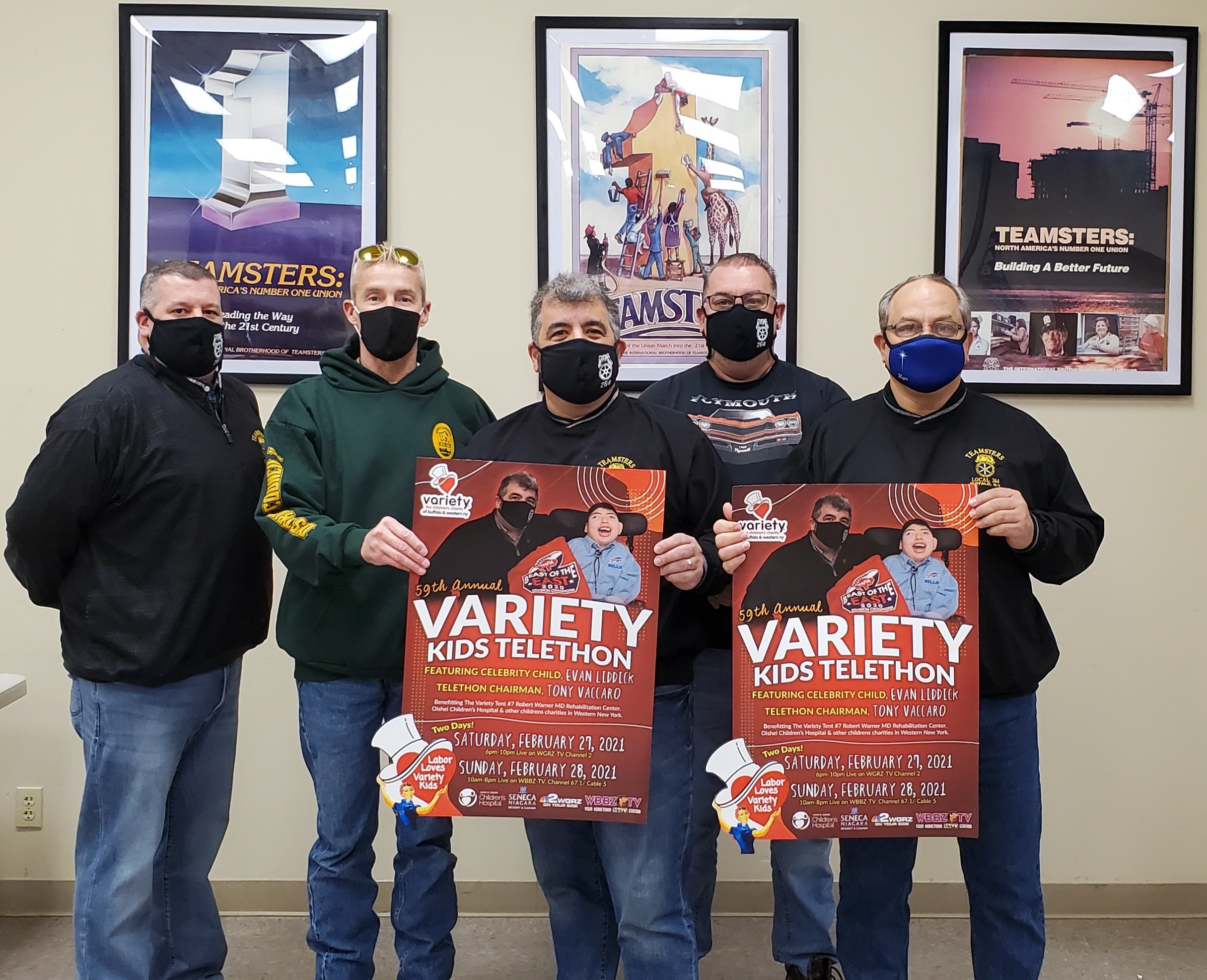 Teamsters Local #264 is a proud supporter of Variety Kid's Telethon.
Join our Business Agent and Variety Chairman Tony Vaccaro along with Celebrity Child, Evan Liddick for the 59th Annual Variety Kids Telethon on Saturday February 27 (6pm -10pm on Channel 2) and Sunday February 28 (10 am – 8 pm on Channel 67.1/Cable 5.)
Evan is the Grandson of our Member, Carrie Preston who works at Lake Shore Central School as a Bus Driver.
Money raised will benefit the Variety Tent # 7 Robert Warner MD Rehabilitation Center, Oishei Children's Hospital & Other children's Charities throughout Western New York.