2020 Teamsters Local #264 Executive Board
President: Brian Dickman
Vice President: John Randolph
Secretary-Treasurer: Bob Bonilla
Recording Secretary: Darrin Ziemba
Trustees: Marc Scarpace
Danny Conyers
Tom Nasca
| | |
| --- | --- |
| What's New at Teamsters 264 | |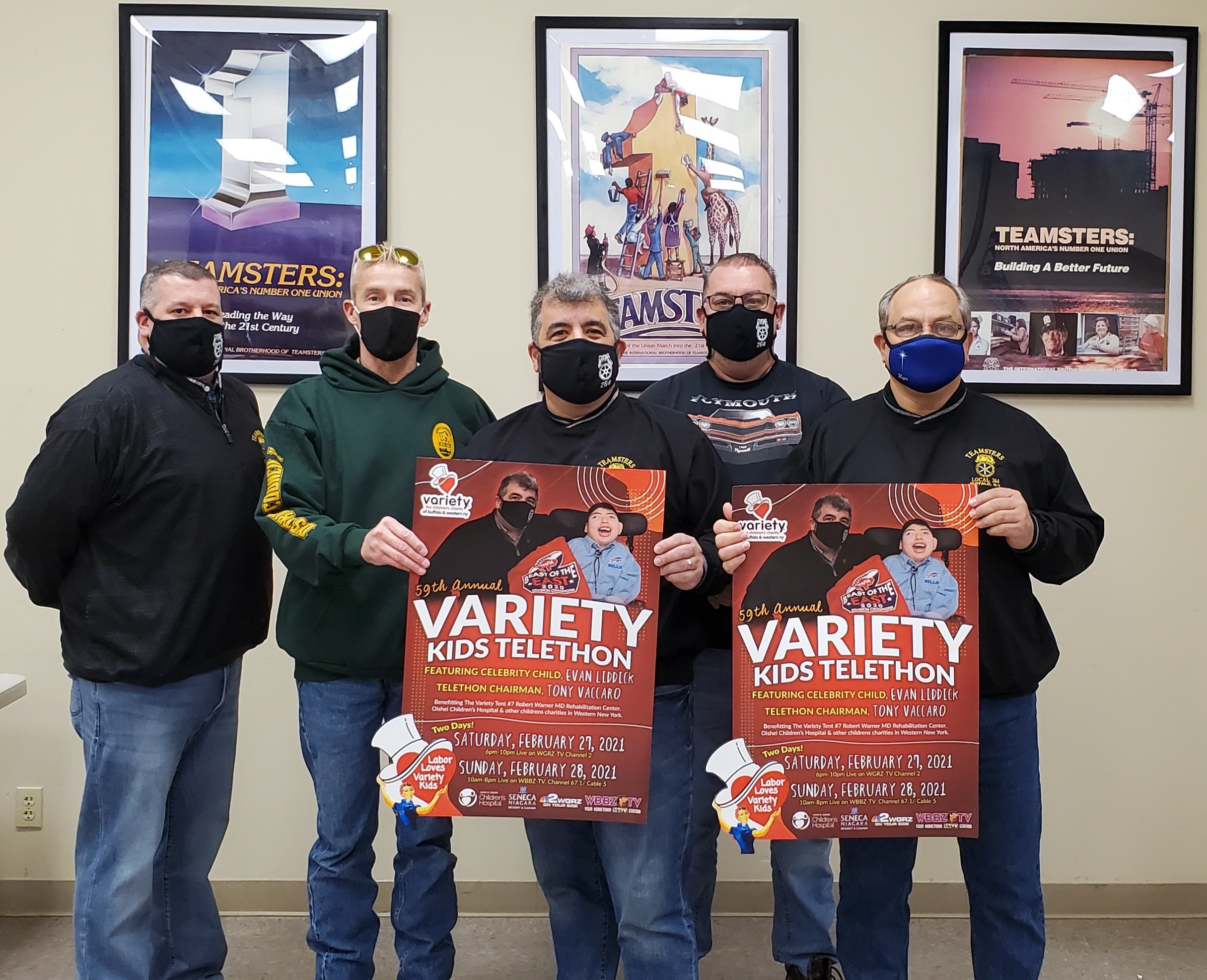 Teamsters Local #264 is a proud supporter of Variety Kid's Telethon.
Join our Business Agent and Variety Chairman Tony Vaccaro along with Celebrity Child, Evan Liddick for the 59th Annual Variety Kids Telethon on Saturday February 27 (6pm -10pm on Channel 2) and Sunday February 28 (10 am – 8 pm on Channel 67.1/Cable 5.)
Evan is the Grandson of our Member, Carrie Preston who works at Lake Shore Central School as a Bus Driver.
Money raised will benefit the Variety Tent # 7 Robert Warner MD Rehabilitation Center, Oishei Children's Hospital & Other children's Charities throughout Western New York.
Due to the Covid-19 pandemic, the General Executive board has decided to cancel the in person 30th International Cnovention and will likely switch to a virtual format.
Please see included Memorandum for all official IBT details.
Download:

Memorandum Cancelled Convention.pdf
The James R. Hoffa Memorial Scholarship Fund will be accepting applications for their 2021 scholarship starting November 30, 2020. The deadline for applications will be March 1, 2021. All information regarding this scholarship can be found here. Read More...
The Erie County Sheriff's meetings scheduled for October 7th have been rescheduled. Please contact your steward for the new date.
Due to the continued restrictions for COVID-19 prevention, we will not be holding a general membership meeting tonight, October 6th.
We will keep you posted on meetings going forward, as rules and regulations change.