2020 Teamsters Local #264 Executive Board
President: Brian Dickman
Vice President: John Randolph
Secretary-Treasurer: Bob Bonilla
Recording Secretary: Darrin Ziemba
Trustees: Marc Scarpace
Danny Conyers
Tom Nasca
| | |
| --- | --- |
| What's New at Teamsters 264 | |
General Membership Meetings
to be held the following Tuesdays at the Teamsters 264 Union Hall - 35 Tryol Dr. Cheektowaga, NY 14227
January 7, 2020
February 4, 2020
March 3, 2020
April 7, 2020
May 5, 2020 (Vote will be taken for summer break to cancel June, July, and August meetings)
June 2, 2020 (Pending Vote)
July 7, 2020 (Pending Vote)
August 4, 2020 (Pending Vote)
September 1, 2020
October 6, 2020
November 10, 2020 (moved due to election day Nov. 3)
December 1, 2020
We look forward to seeing you in the coming year!
The application process for the 2020 James R Hoffa Scholarship has opened! Details can be found here. The deadline for submission is March 2nd, 2020.
Due to election day, this month's General Meeting will be held on Tuesday, November 12.
We look forward to seeing you then.
President: Brian Dickman
Vice President: John Randolph
Secretary Treasurer: Bob Bonilla
Recording Secretary: Darrin Ziemba
Trustees: Marc Scarpace
Danny Conyers
Tom Nasca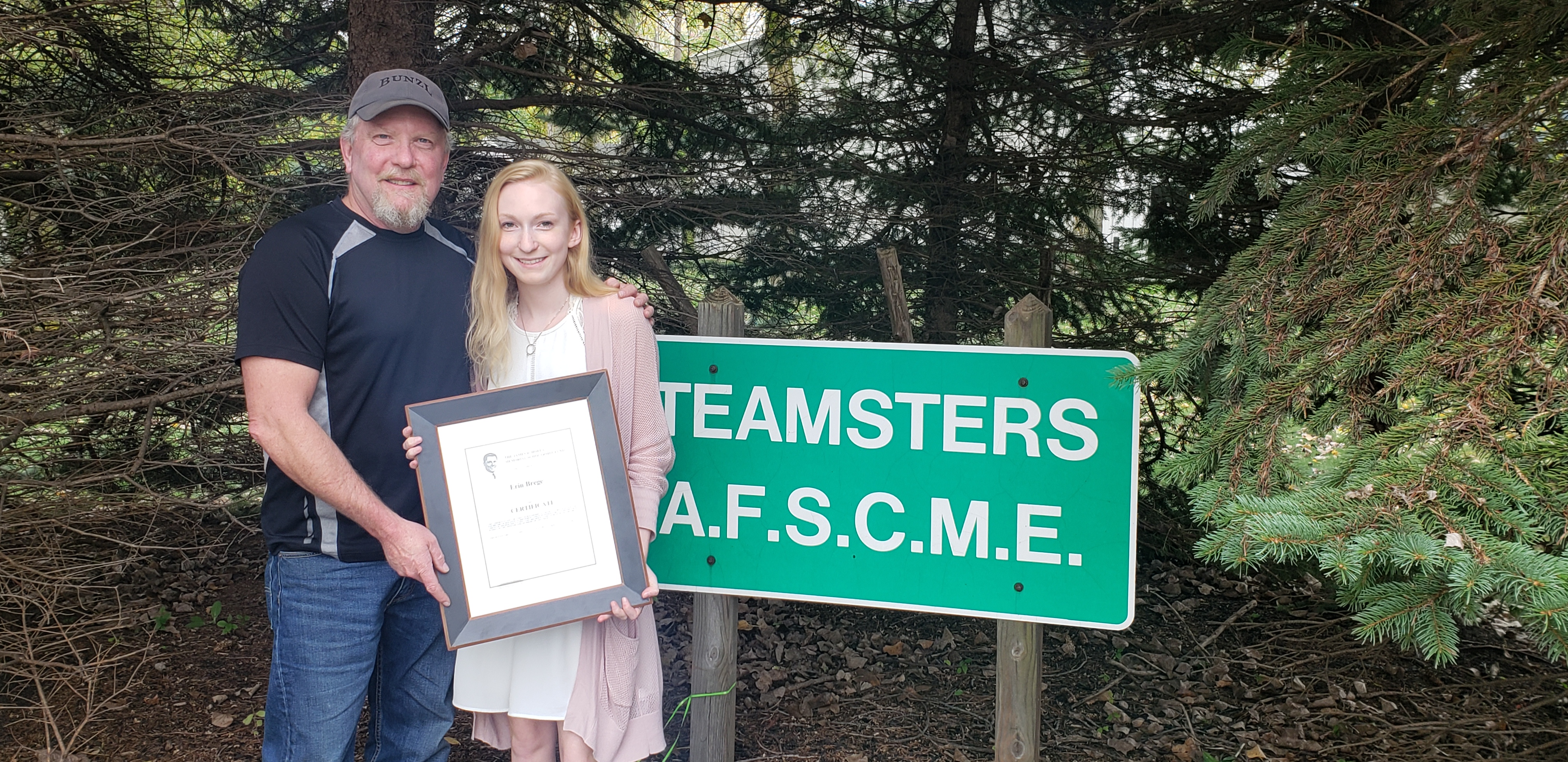 Congratulations to 10k scholarship winner Erin Brege! Daughter of Local 264s's Steve Brege, Erin plans to study Dentistry at St. Bonaventure.
From all of us at Teamsters Local 264 we congratulate Erin and wish her continued success through her college career!